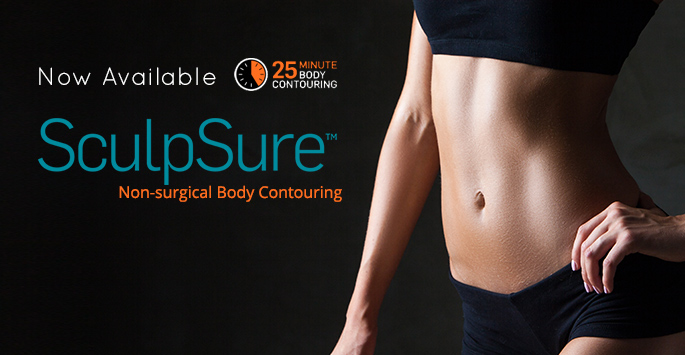 Most of us are aware of "Coolsculpting", a process of reducing fat by freezing it under the skin. But many don't enjoy the cooling sensation they experience during hour-long treatment. Well, good news! RVC Medical now offers the revolutionary "Hot Sculpting" treatment SculpSure!
SculpSure works by melting fat under the skin using advanced non-surgical laser technology. No cuts, no bruising, no pain, just a warming sensation around the targeted area. You can see noticeable results after a few treatments, and with zero downtime! In fact, many patients have the treatment performed during their lunch break, and return right back to work immediately after.
In fact, SculpSure treatments are much shorter than Coolsculpting treatments. Just 25 minutes and you're out the door, moving on with your day. Compare that to the hour-long Coolsculpting treatments, it's no wonder people are making the switch over to SculpSure.
Call us today at 425-557-4227 to meet with Dr. Van Coevorden and get started on building your very own Body Sculpting treatment plan!